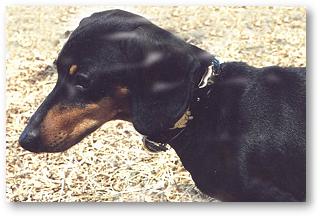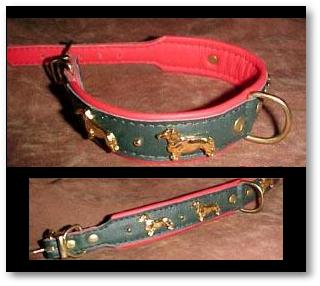 Elegant leather leads, couplers, harnesses handcrafted in Germany
Tierisch Exclusiv!
of Bavaria
http://www.dogcollars.net
707-526-1635
Collars $27.95 and up
Harnesses $28.00 and up
DORG personally bought a black leather 1" collar, size 14 with the gold Dachshund medallion for $39.95 for a black and tan wire Dachshund and it is outstanding! It's made of soft, buttery black Italian leather and the quality is superb.